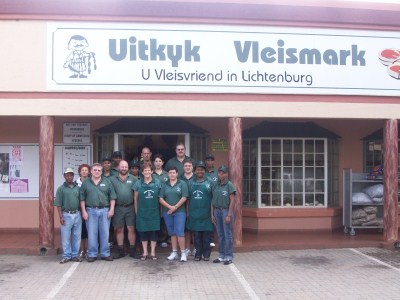 The Uitkyk Meat Market (Lichtenburg) opened their doors way back in April 1996. A small butchery with second hand equipment and with the manager, Susan Ludick, included, a staff count of only five personnel. Three years onwards we realized we needed a bigger and more appropriate setup to expand our business. We opted for premises with better parking facilities,  a more modern type of layout and we also upgraded and enhanced our equipment to the latest on the butchery market. Uitkyk have gone from strength to strength and our personnel count has grown up to a tally of twenty four highly skilled people.  
Although our core business will always be to supply the community with the best quality meat on the market, we also expanded our business into three other categories namely:
- A Packaging- and Spice Shop
- A Take-Aways Cafe
- and a To-Hire Shop for Catering Supplies
Uitkyk might have evolved and expanded in the years gone by, but the friendliness and support of our staff and their will to keep all of our clients satisfied, is, and will always be our number one objective and priority.  
Visit us or give us a call and experience excellence and quality that only Uitkyk can give you!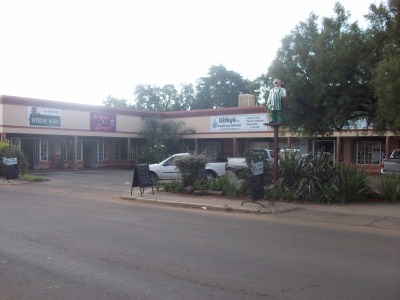 One Response to "Uitkyk Lichtenburg"